Tiny Sim
Hi Aviator!
This is a tiny flight simulator based on a Cessna-172R with a G1000 glass cockpit.
The flight model is not based on theory but observations from a real pilot.
Note: the game cam be played on mobile but full experience requires a keyboard.
This game is a collaboration work, see: https://www.lexaloffle.com/bbs/?tid=3393 for more information!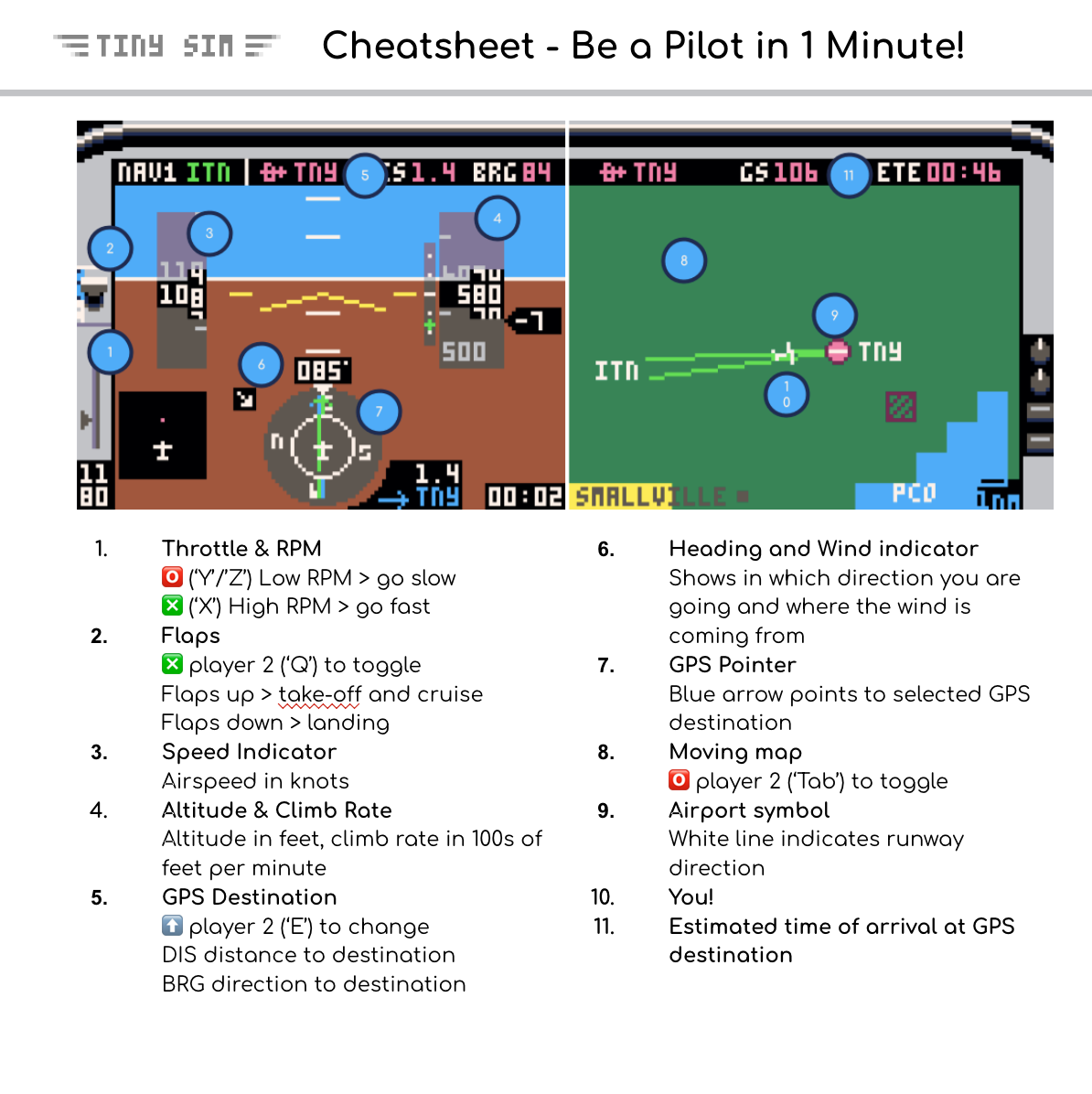 If you are more the serious type, there is a 34-page flight manual, which explains everything in detail and features 20+ flight lessons.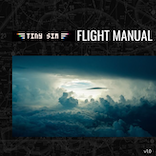 Release Notes
1.2
switched to a sub-pixel polygon rasterizer - improves small movement visual feedback
1.3
fixed: crash when geometry is fully clipped
added: HUD mode (player 2 down key to toggle)
Download
Click download now to get access to the following files:
Comments
Log in with itch.io to leave a comment.
Your seriously talented man, really impressive for the Pico-8
Which programming language do you use. And btw Great Game!
Thanks! Is it easy to code in Lua. I make games in Unreal. So i know only Blueprint scripting. I'm trying TIC-80 rn.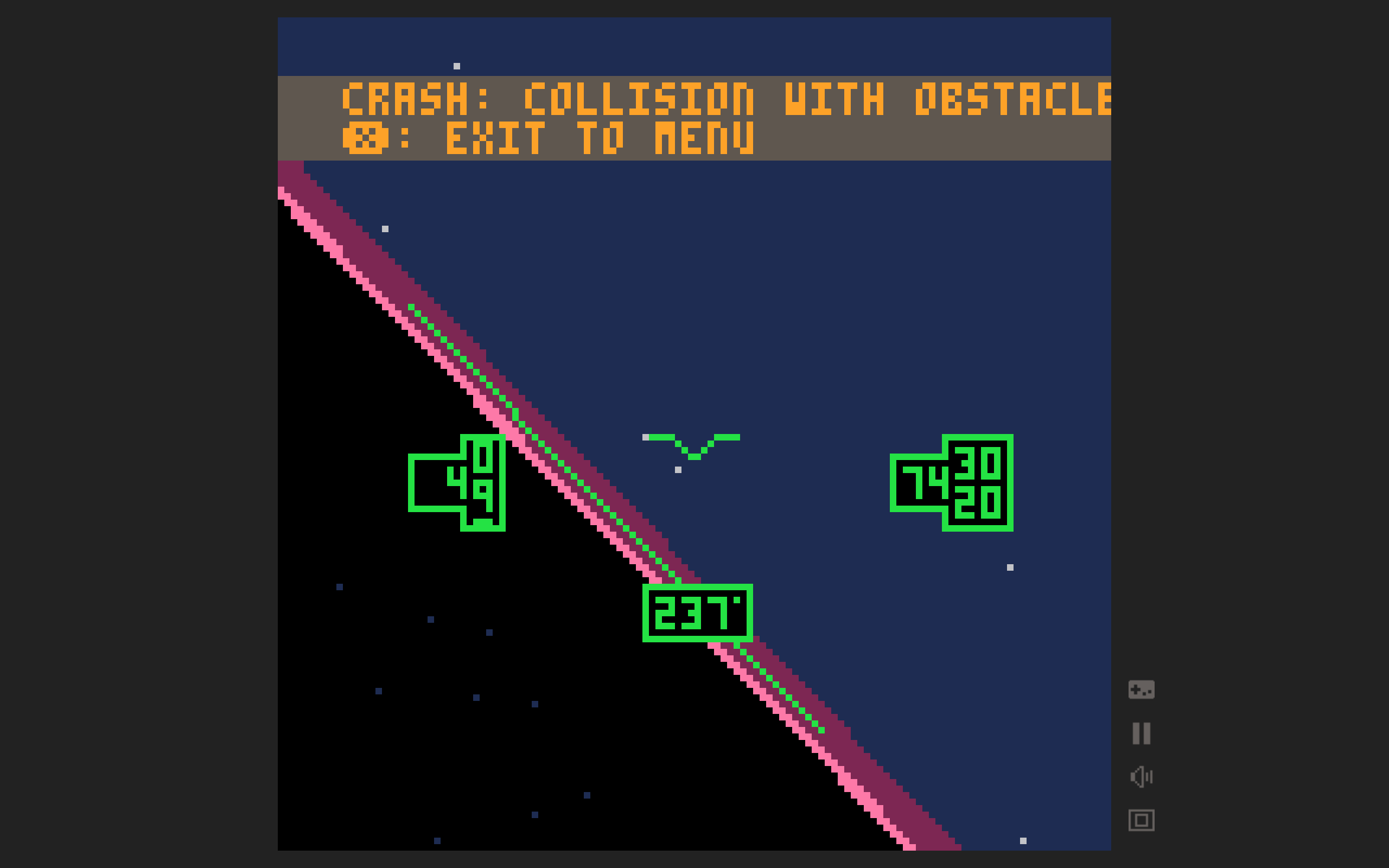 I crashed into the Mountain Peak ):
Tried to fly above it by flying in circles around it, but I failed before reaching the top
So good. It's like Top Landing arcade!
Thanks - I lost of couple of coins on this arcade game!
(and it was not really smooth :/
+ you can do a lot more in Tiny Sim!